The year 2022 was a big one here at AbleLight. We changed our name, welcomed a new CEO, significantly expanded our programs in Colorado, and renewed our focus of providing safe and loving homes for people with intellectual and developmental disabilities.
At this time of year, we like to take a step back and reflect on the past twelve months. To say the least, it's been a historic year here at AbleLight.
Our new name
After over a century of serving people with developmental disabilities under the name Bethesda Lutheran Communities, we officially changed our name to AbleLight on January 10, 2022.
We celebrated with a grand kickoff featuring a special performance from Grammy- and Dove-award winning Christian artist Michael W. Smith. Also at the event was NASCAR great and FOX Sports announcer, David Ragan, and his brother, disability advocate Adam Ragan.
The name AbleLight was chosen from among more than 1,000 name choices and reflects the many skills and abilities of people with disabilities while also demonstrating how our Christian organization is a guiding light for people with developmental disabilities and their families.
We are AbleLight, and we believe the world shines brighter when people with developmental disabilities achieve their full potential.
AbleLight College Graduation
May is always one of our favorite times of year at AbleLight. Why? Because it's graduation season, and every year we are thrilled to congratulate our graduates from AbleLight College!
For the last two years, these students have stepped way out of their comfort zones. They've lived on their own for the first time. They've navigated new social settings. They've discovered jobs they love, many of them gaining their first work experience ever. They've proved to themselves—and to the world—what people with developmental disabilities are capable of.
Welcoming a new CEO
After months of searching, we were thrilled to welcome Keith Jones as our new president and CEO.
Jones brings more than 20 years of leadership experience to this role, having led several highly complex, multi-state health care companies through significant transformation efforts, as well as having consulted with many Fortune 500 companies on accelerating and improving on the execution of strategic plans. Most recently, Jones served as CEO of Blue Sprig Pediatrics, a company he founded in 2017 that offers Applied Behavior Analysis (ABA Therapy) to children with autism.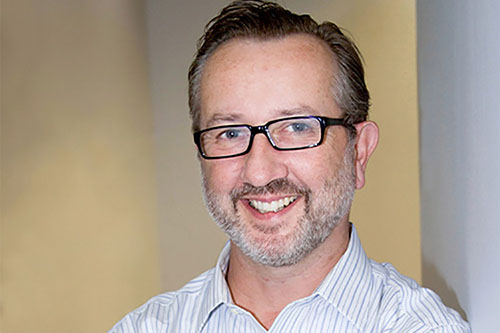 "There is a tremendous opportunity to do so much more for people with disabilities,", says Keith, "and AbleLight is a true leader and is well positioned to grow their impact by offering new and innovative services that will help even more people. I am humbled by the opportunity to help others in such a meaningful way."
100 Host Home placements in Colorado
We recently hit a huge milestone worth celebrating: We've made 100 Host Home placements in Colorado! That's 100 people with developmental disabilities who are able to live fuller lives and be more engaged in their communities—a huge win for us all.
But we didn't stop there….
A major expansion in Colorado
On November 1, we announced a major program expansion in Colorado when we welcomed of the Life Skills and Support Program of Rocky Mountain Human Services.
This expansion doubles the number of people we serve in our host home program in Colorado.
"We are excited to continue Rocky Mountain Human Services' good work and help more people with intellectual and developmental disabilities in Colorado thrive. Programs like these provide the necessary support to allow people with developmental disabilities to live more independently, with dignity and in a safe environment," said Keith Jones, President and CEO.
Looking forward to 2023, the AbleLight team is doubling down on our focus: providing safe and loving homes to people with developmental disabilities. We are committed to serving thousands more people with disabilities across the county, next year and beyond.