AbleLight College: CUW 2023 Graduation
On Saturday, May 13 our students at AbleLight College CUW graduated! We were honored to watch our students cross the stage and celebrate their amazing accomplishments.
Over the last two years, our students have grown in many ways. Their experience at AbleLight College has allowed them to live on their own, navigate new social settings, gain hands-on work experience, and discover their passions.
"I feel proud of my son. I saw a lot of change in him, and he's better at communicating with people." – Deschon's Mom (AbleLight College 2023 graduate)
We're so proud of their growth, independence, and success over the last two years. We can't wait to see what they'll do next!
---
Our first year at AbleLight College: Ann Arbor
The 2022-23 school year was the first year completed on the Concordia University Ann Arbor campus! To celebrate, we're reflecting on some of our favorite moments from the school year.
Fall Welcome Weekend: At the beginning of the school year, CUAA hosted a 4-day welcome weekend that introduced students to campus life through group icebreakers, activities, service opportunities, and more!

Homecoming: The week of Homecoming, students participated in a campus-wide pep rally, games, a bonfire, and more. Our students also created flyers to invite other students and families to attend the festivities. They finished off the weekend by celebrating the CUAA football team's victory at the homecoming game!

AbleLight College Ann Arbor Gives Back: Our students hosted a day of service to help several local charity organizations, such as Phil's Friends and The Luke Clinic. They wrote cards, assembled snack bags, and completed a care BINGO card.

Meal time: One highlight throughout the whole year was meal time. Our students enjoyed learning how to cook and prepare different meals together, including personal pizzas, desserts, tacos, and more. They also hosted multiple potluck-style holiday parties for the CUAA campus community.

On and off-campus internships: All of our students were able to participate in different internships throughout the school year. On-campus internships included: front desk associate in the IT department, library assistant, basketball team manager, maintenance department assistant, and admissions representative. We also partnered with a local pre-school to develop an internship for students interested in working with children.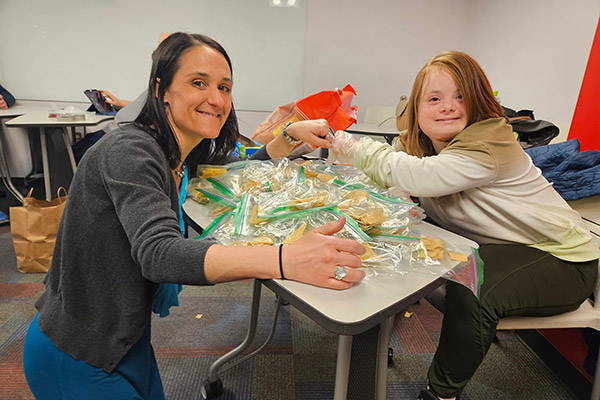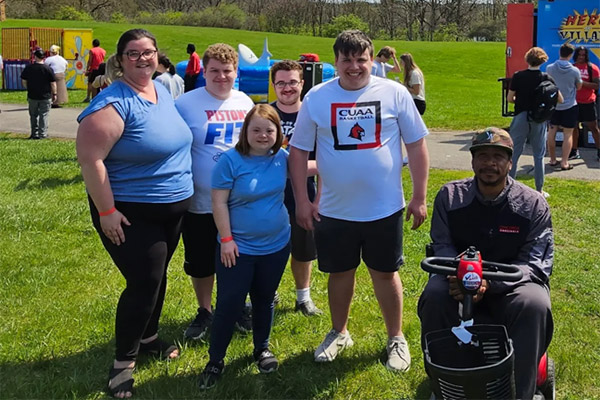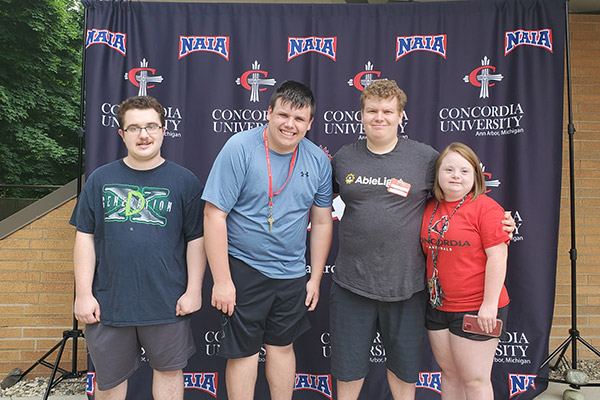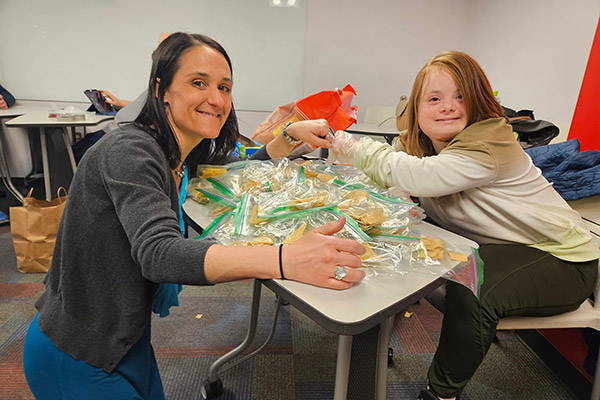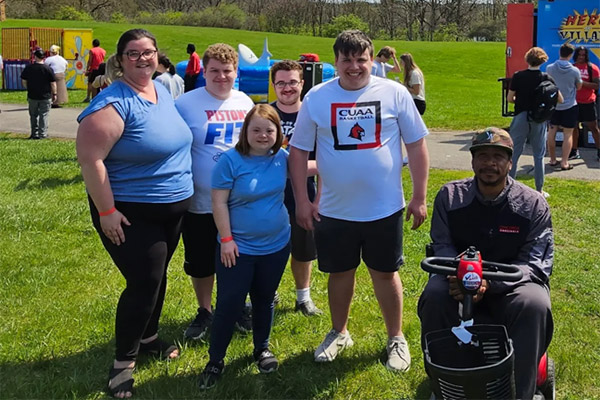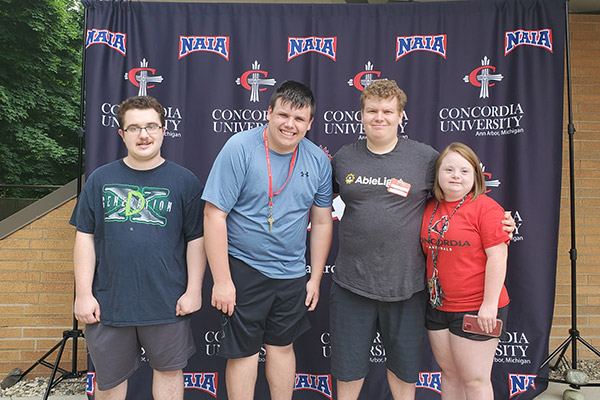 ---
More about AbleLight College
AbleLight College is a two-year postsecondary certificate program designed to meet the higher education goals of students with developmental disabilities. The program offers inclusive academics, community connections, campus life, career preparation, and more.
Starting fall of 2023, we are also offering a third-year fellowship program for graduates of the certificate. Several of our recent graduates will be returning for this opportunity!
AbleLight College is offered in two campus locations in proud partnership with Concordia University Wisconsin and Concordia University Ann Arbor.
Learn more about how we prepare our students for the future through our new framework for education.
Follow AbleLight College on social media to stay updated on campus news!