Affirming AbleLight's commitment to support people with disabilities as they grow in their faith.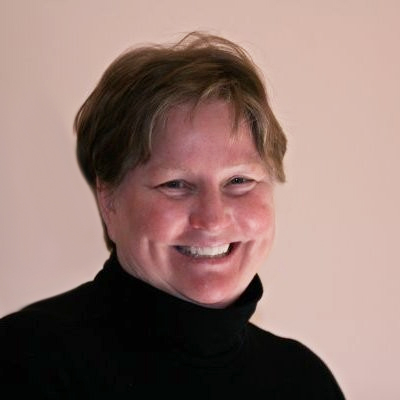 Milwaukee – Shelley Bobb, an experienced thought leader, social scientist and theologian, has been named Vice President of Faith Integration at AbleLight (formerly Bethesda) affirming AbleLight's longstanding culture and commitment to helping people with intellectual and developmental disabilities grow in their faith.
In this role, Bobb will facilitate strong faith connections in local communities to allow people served and employees the option to be supported in their own faith journey.
"We are excited to welcome Shelley to the AbleLight family. She has an impressive background working with people of all faiths and their faith teachings that will help guide AbleLight as we grow to support more people with intellectual and developmental disabilities," said Keith Jones, AbleLight President and CEO. "Her Ecumenical approach and personal passion for helping people with intellectual and developmental disabilities is aligned to the core of our mission founded over 100 years ago."
Bobb has a rich background with deep leadership experience. Prior to joining AbleLight, Bobb held a similar role for a health care provider and worked with faith-based organizations to deepen their sense of mission and cultural integration. In addition, she has more than 25 years of pastoral experience, and nine years' experience as an adjunct instructor at Edgewood and Marian College, Gettysburg Seminary and Wartburg Seminary.
She holds a Bachelor of Arts in American Studies from the University of Rochester, Master of Divinity from Luther Seminary, Master of Sacred Theology from Lutheran Theological Seminary at Gettysburg, Master of Dispute Resolution from Marquette University, and a Ph.D. in Philosophy, Communication & Organizational Development in Healthcare also from Marquette.
###
About AbleLight
AbleLight is a national leader in pioneering life-changing services that empower people with intellectual and developmental disabilities to thrive. Founded in 1904 in Wisconsin as a Christian Mission, AbleLight promotes independence and inclusion across the U.S. through comprehensive and individualized supports that include housing, employment, spiritual life, financial services, assistive technology and much more. For details, go to AbleLight.org, like our Facebook page and follow us on Twitter, LinkedIn and Instagram.