Everything you need to know about becoming a shared living provider

Our free e-book answers all your questions on what it takes to become a shared living provider for someone with a developmental disability.
"The most rewarding job you never knew existed"
Becoming a shared living (host home) provider is a big decision—we get it. That's why we've put together this e-book to help you explore and decide if this is the right opportunity for you. But we promise—if your heart is big enough, your home will be too.
In this free e-book, you'll learn:
What shared living providers do
How you can make a living as a shared living provider
The impact you'll have on someone with a developmental disability
How to get started as a shared living provider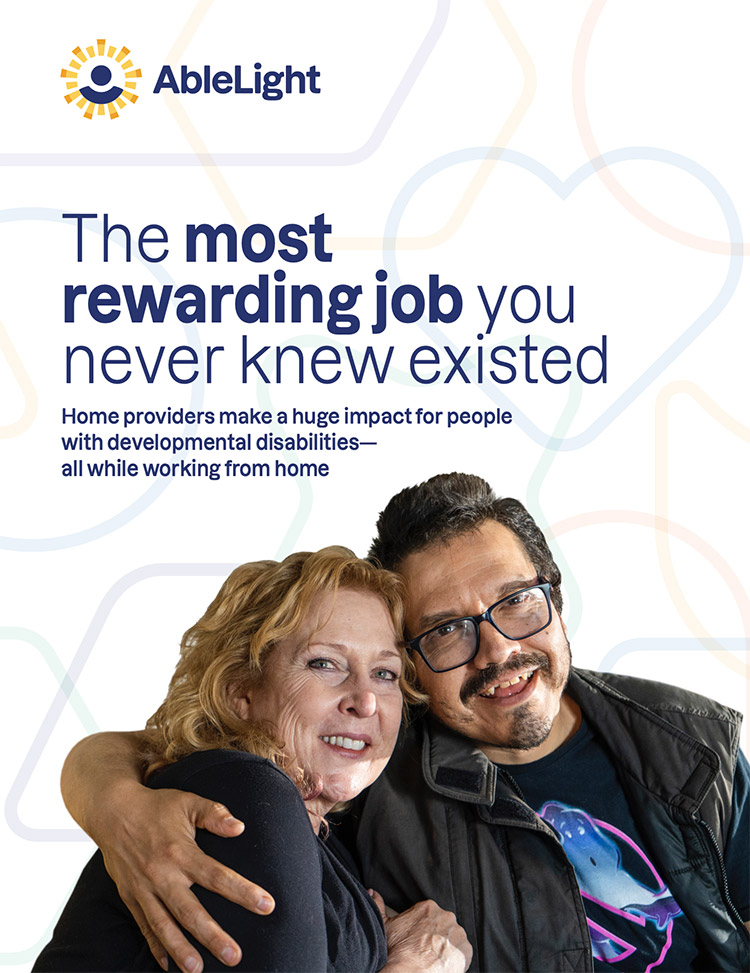 Please fill out the form
to receive your e-book