We hear the term "self-advocate" a lot, but what does it really mean to be a self-advocate? At the most basic level, being a self-advocate means speaking for yourself and what is important to you. It means you have a voice of your own, and you use it.
Everyone can be a self-advocate, but for people with intellectual and developmental disabilities, becoming a self-advocate is even more important. People with disabilities have unique needs, challenges, strengths and abilities. Self-advocates speak up about those challenges to drive positive change in their lives and the lives of others with disabilities.
Traits of Self-advocates
Self-advocates speak for themselves: Being a self-advocate at its most basic level means that you speak for yourself. You don't let others speak for you on your behalf unless you ask them to.
Self-advocates speak for others: Not only do self-advocates speak for themselves, they speak for others who may not be able to speak up for themselves.
Self-advocates know their rights: In order to speak up for yourselves and others as a self-advocate, you should know your rights under the law so you can speak out and stand up for them.
Self-advocates control their own lives: Being a self-advocate means you control your own life. That does not mean you should not ask for help when needed. Self-advocates understand that asking for help when needed is a personal choice and is part of taking control of their own life.
But what does self-advocacy actually look like? How can you put your self-advocacy skills into practice? We'd like you to meet two of our very own advocates here at AbleLight to give you an idea of what self-advocacy is all about.
Meet Kurt – Disability Advocate for AbleLight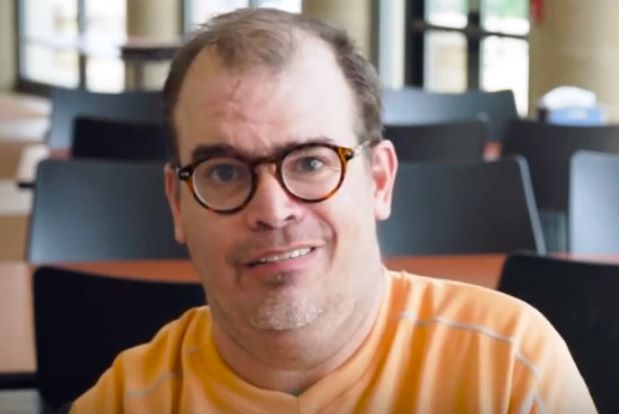 Kurt Rutzen is a Disability Advocate for AbleLight. In his role, Kurt works throughout the states where AbleLight operates and helps the people we support build self-advocacy skills. Kurt, who has a disability himself, has a deep understanding of the political issues facing people with disabilities and works with our operations team to help assess state intellectual and developmental disability supports systems and identify opportunities for advancing public policy affecting people with disabilities.
Kurt is more than a self-advocate. Kurt is a passionate advocate for all people with intellectual and developmental disabilities.
"Too many people still have the idea that people with disabilities can't be and shouldn't be part of society, or if they can be part of society they should only hang out on the sidelines," explains Kurt. "People with disabilities are real people too and deserve all the rights that everyone else has."
Prior to joining AbleLight, Rutzen served as a public policy volunteer for The Arc Minnesota and worked in a part-time capacity at the Institute on Community Integration (University Center for Excellence in Developmental Disabilities) at the University of Minnesota.
Meet Jordan – A fierce advocate for people with disabilities
Jordan's childhood was often marked by being teased for his intellectual disability.
"I have actually been teased growing up, because people didn't know how to deal with it," Jordan recalls. "It made me feel bad." Today, Jordan is an independent man and the definition of a self-advocate. But make no mistake: Jordan doesn't just advocate for himself. He is a fierce advocate for the entire disability community. "I'm proud of my disability community and being a part of it," adds Jordan.