Innovation for Good
Pushing the boundaries of what's possible so people with disabilities can do the same.
The art of the possible
How can assistive technology create more independence, safety and opportunity?
Could virtual reality help people with disabilities excel in their careers?
Could adaptive gaming equipment open new doors into the community?
Could wearable technology unlock secrets to improved health for a lifetime? At the AbleLight Innovation Center, we seek to answer questions just like these and more with the single-minded goal of improving the quality of life for people with developmental disabilities.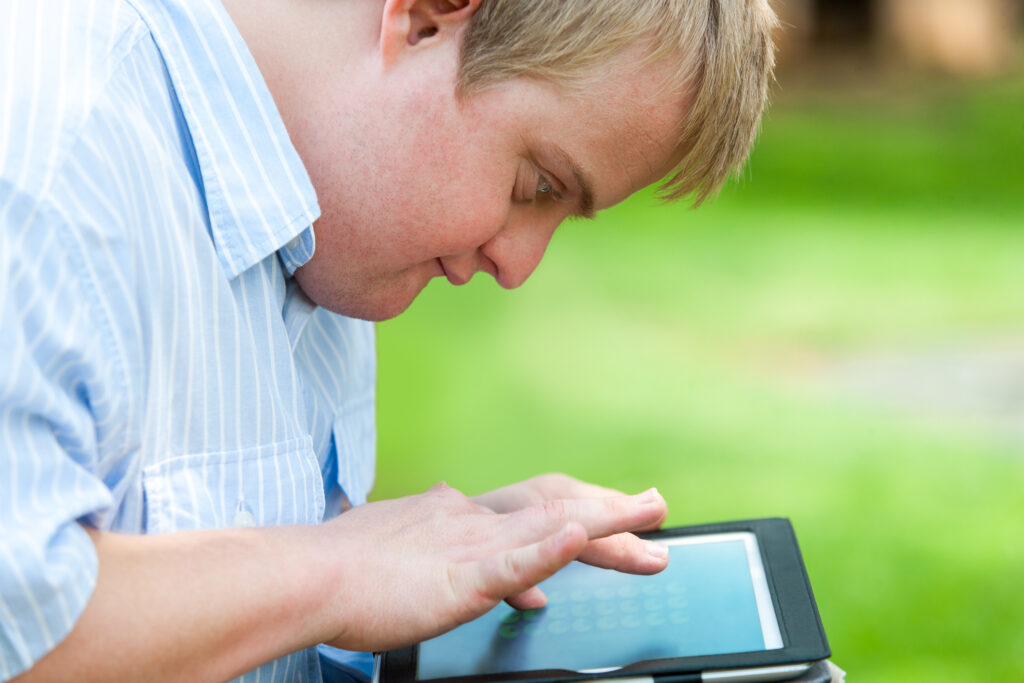 From research studies to working one-on-one with people we serve to find customized solutions, we're leading the way into the future of disability supports. And we want you on this journey with us.
Let's work together
Whether you're a university or organization looking to collaborate.
A parent or guardian seeking answers to questions.
Or a person with a disability looking to maximize your independence. We want to hear from you.