A Better Life for Your Loved One through Tech
Advances in technology are changing the way people with developmental disabilities and their families think about living independently. We invite you to learn about a few of the game-changing ways smart technology can enhance independence in this free webinar.
Access the webinar replay
Attend a free webinar on how smart technology is providing opportunities for greater independence for people with disabilities.
Across the U.S., there are people with intellectual and developmental disabilities who dream of living independently. They just need a little extra support.
At AbleLight, we're committed to helping support greater levels of independence through the application of technology.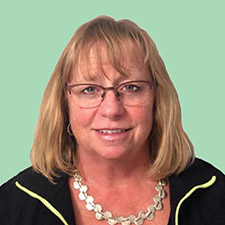 Presented by:
Barb Silver-Thorn,
MS, PhD, ATP
Head of Innovation and Assistive Technology
Join us as AbleLight's Head of Innovation & Assistive Technology Barb Silver-Thorn walks us through three kinds of tech people with developmental disabilities can start using right away to enhance independence, reduce sensory overload, and improve their oral health.
Please fill out the form below to view this free webinar.